Head to the Upcoming tab of your account page and scroll to the bundle you'd like to customize
Click the "Build Your Own" button, located on the right hand side of the page, beneath "Manage Schedule."


- Click "ADD" on the items you'd like to add to your bundle. If you'd like more than one of an item, simply click the "ADD" button on the same item again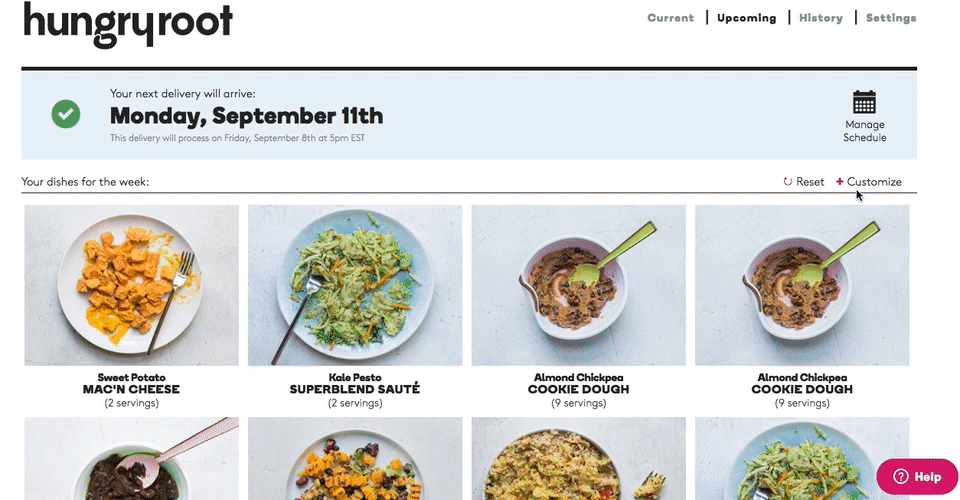 - Click "Save to Finish" to save your bundle, or click "Reset" to revert back to the original recipes we chose for you
We're always happy to help, please feel free to reach out to help@hungryroot.com with any questions!