All changes made to your subscription must be submitted before 5pm EST the Friday before your next bundle is shipped. See our terms here.
If you'd just like to skip a delivery, check our FAQ on skipping here! Need to skip for 4 to 8 weeks? See our FAQ on holding, here!
If you'd like to cancel your subscription, you can do so here by:
1. Clicking the Account tab at the top right-hand side of your screen
2. Scrolling to the bottom where it says Account Details
3. Click Edit to the right of the Account Details section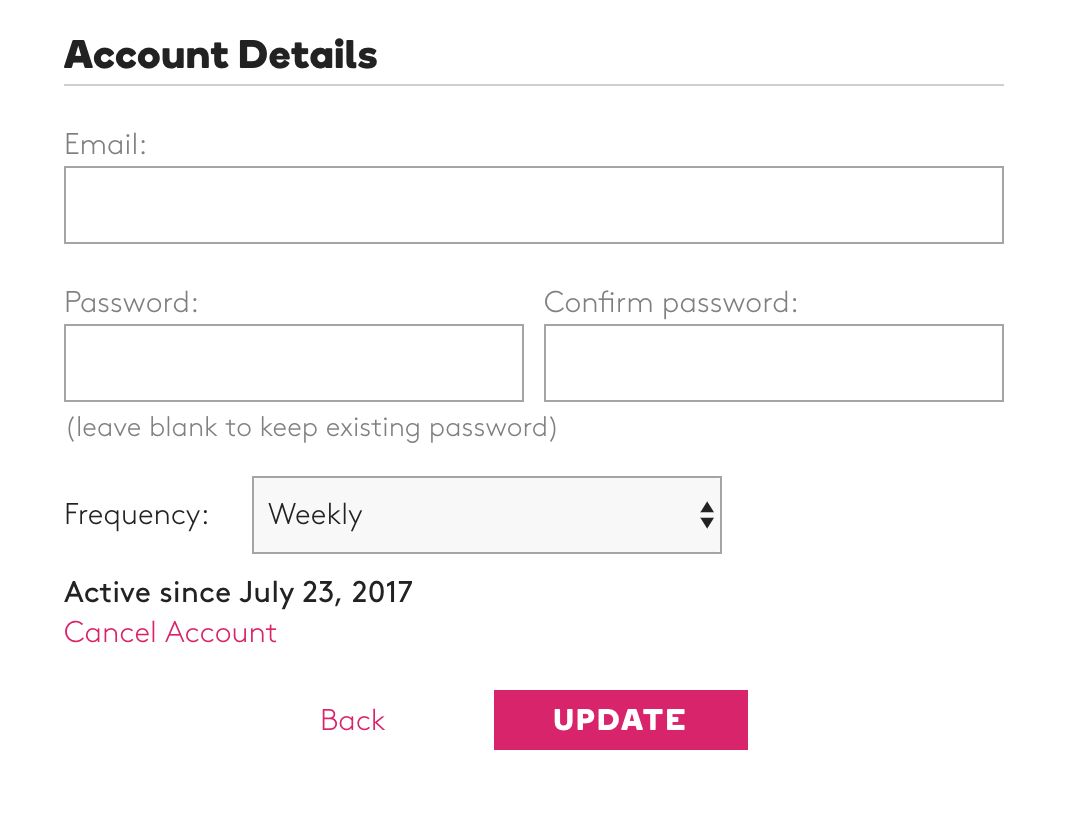 4. Click Continue to Cancel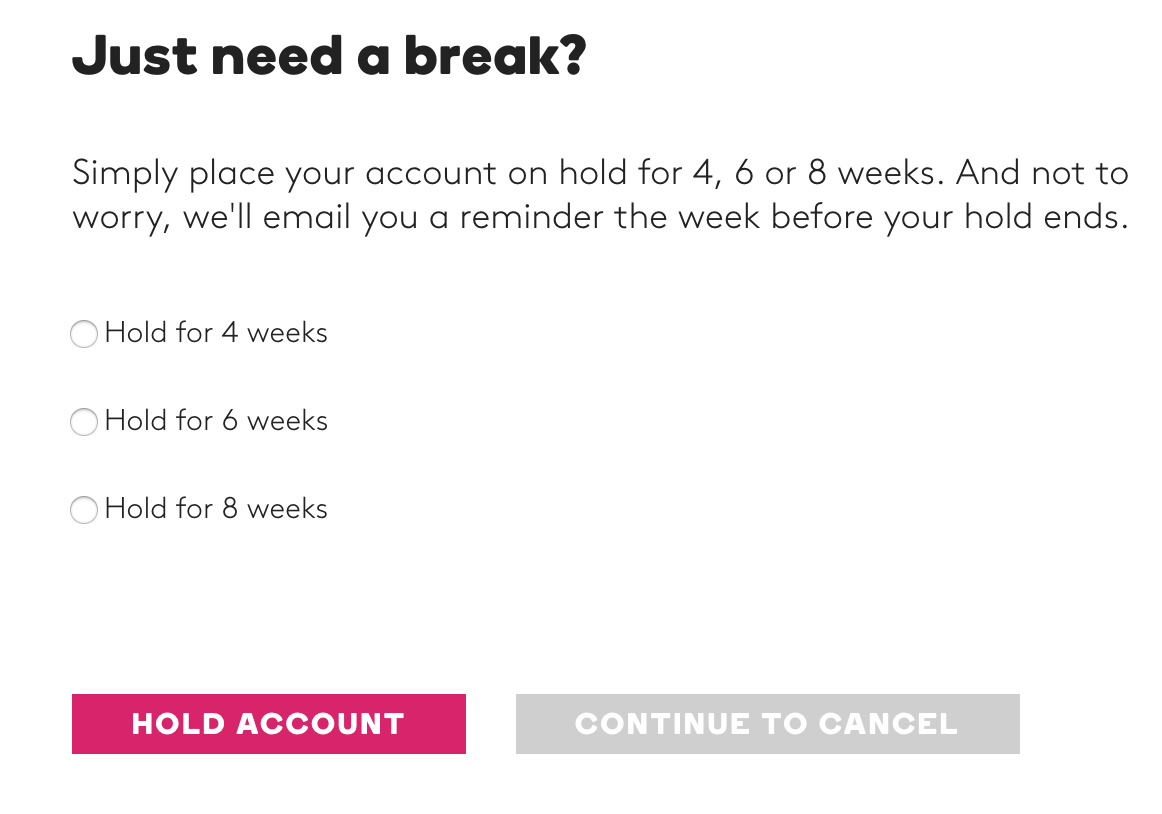 5. Select a Cancel Reason and then click Continue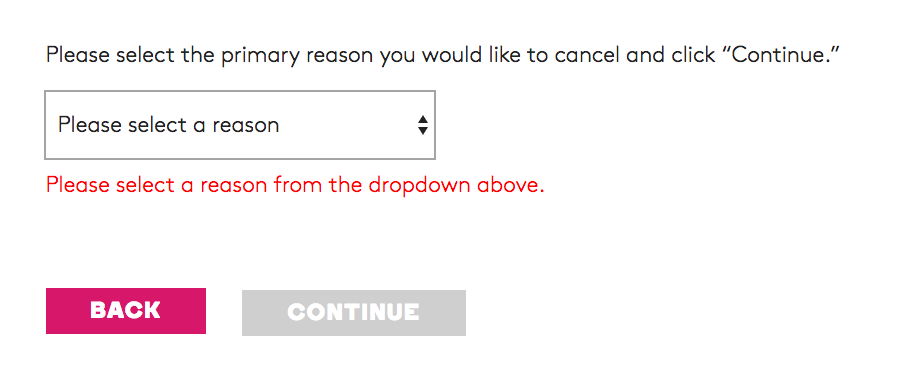 6. Leave a reason why you're canceling and/or click the Cancel your Bundle button to finish
Once you've successfully canceled you will receive an email confirming that you have successfully suspended your subscription.
When you're ready to subscribe to our bundles again, you can simply log into your account and reactivate!