Changes for your upcoming bundle must be made by 5 pm EST the Friday before your bundle is to be delivered.  Any changes made after this time will apply to the following bundle.
If you want to change your delivery day just for the week you can do that on your Upcoming page.  Click the 'Manage' button and choose a new day, then click JUST FOR THIS DELIVERY or ALL DELIVERIES!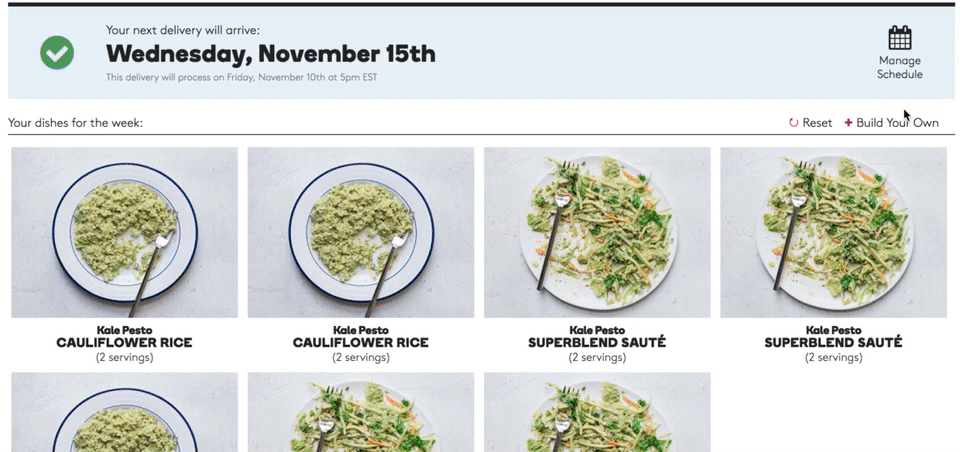 You can also change your day for upcoming orders by going to Settings, clicking 'Edit' on your Plan Details, and then choosing a new day!