We're so sorry about that!

We wanted to make it as easy as possible for you to report any missing items. You can use our self-serve option right on the In your fridge page. Click NEED HELP? and follow the steps below.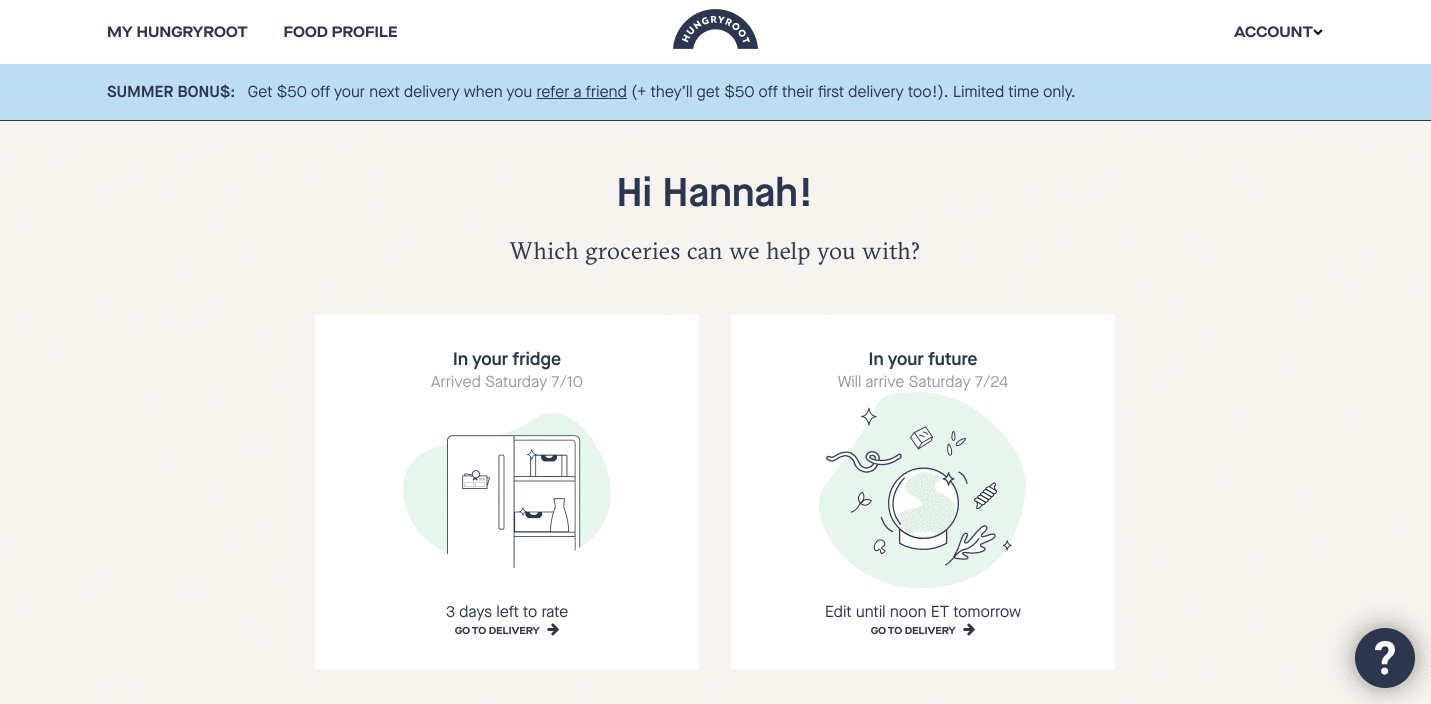 Click Missing item(s).
Select the affected item(s) and click NEXT.
You'll be prompted to either choose to receive credit in your account or contact our customer care team.
If the applied credit option works for you, you're all set. If you choose to send a message to our team instead, or if more than 3 items are missing, we'll be sure to get back to you as quickly as possible!
*Please note that you can go through this self-serve option only once for the most recent delivery. If you have multiple issues with your box, please contact us here.