*All changes must be made before 7pm ET (4pm PT) the Monday or Thursday before your upcoming delivery. To see what day your next delivery will be finalized, head to My Hungryroot.
You can update your preferences in your Food Profile page anytime!
Click on Dietary Needs to select the preferences you'd like to add and/or remove. Then click UPDATE. A message will appear to confirm your future deliveries (this includes your upcoming delivery as well) will be reset to match your updated preferences. Click CONTINUE to save.
Click on Recipe Preferences to update the types of dishes you'd like to receive. Make your changes and click UPDATE to save.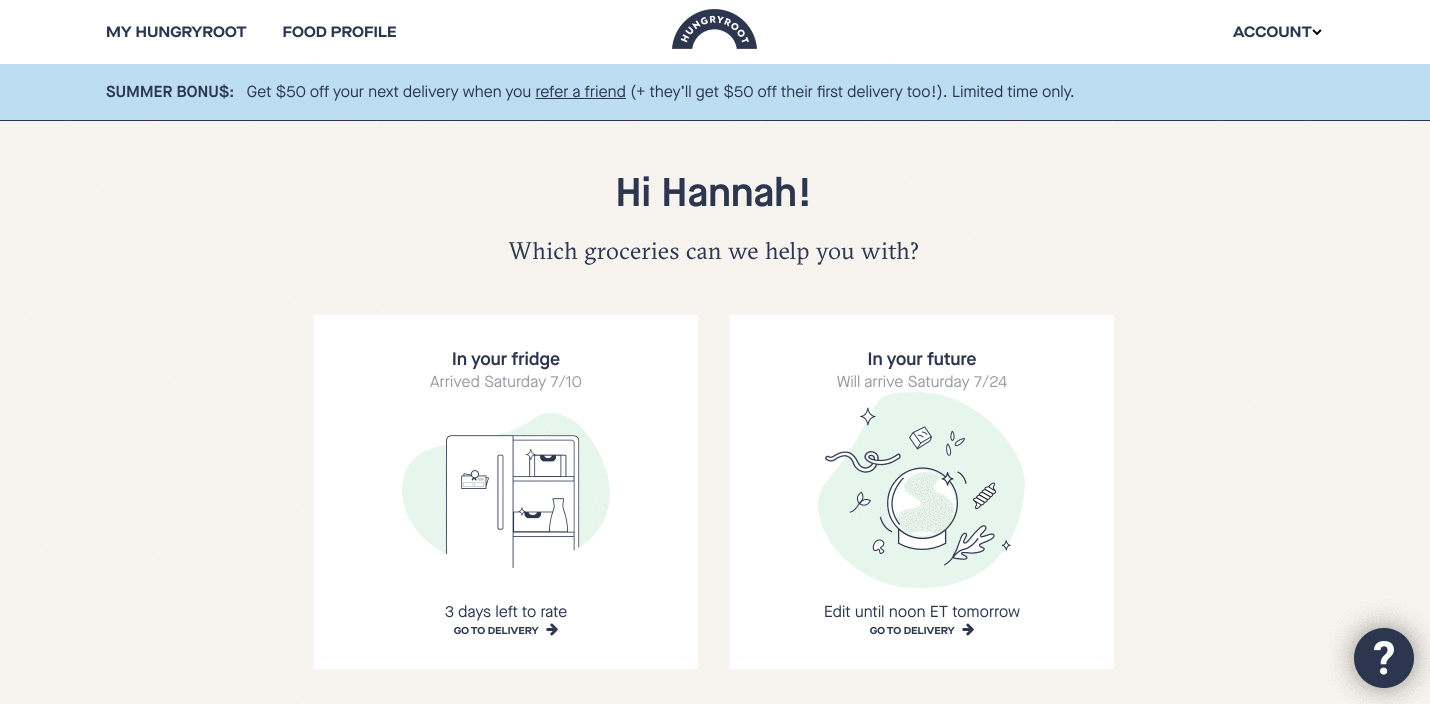 You can also change your ratings for individual grocery items in your Food Profile! All you need to do is click on the new rating you'd like to apply to the item. When you select Never for an item, a green pop-up will appear below letting you know we'll adjust your box within 24 hours to remove any items marked as Never.