When you edit your delivery, at the top, you can see the number of credits your box is valued at according to your plan size.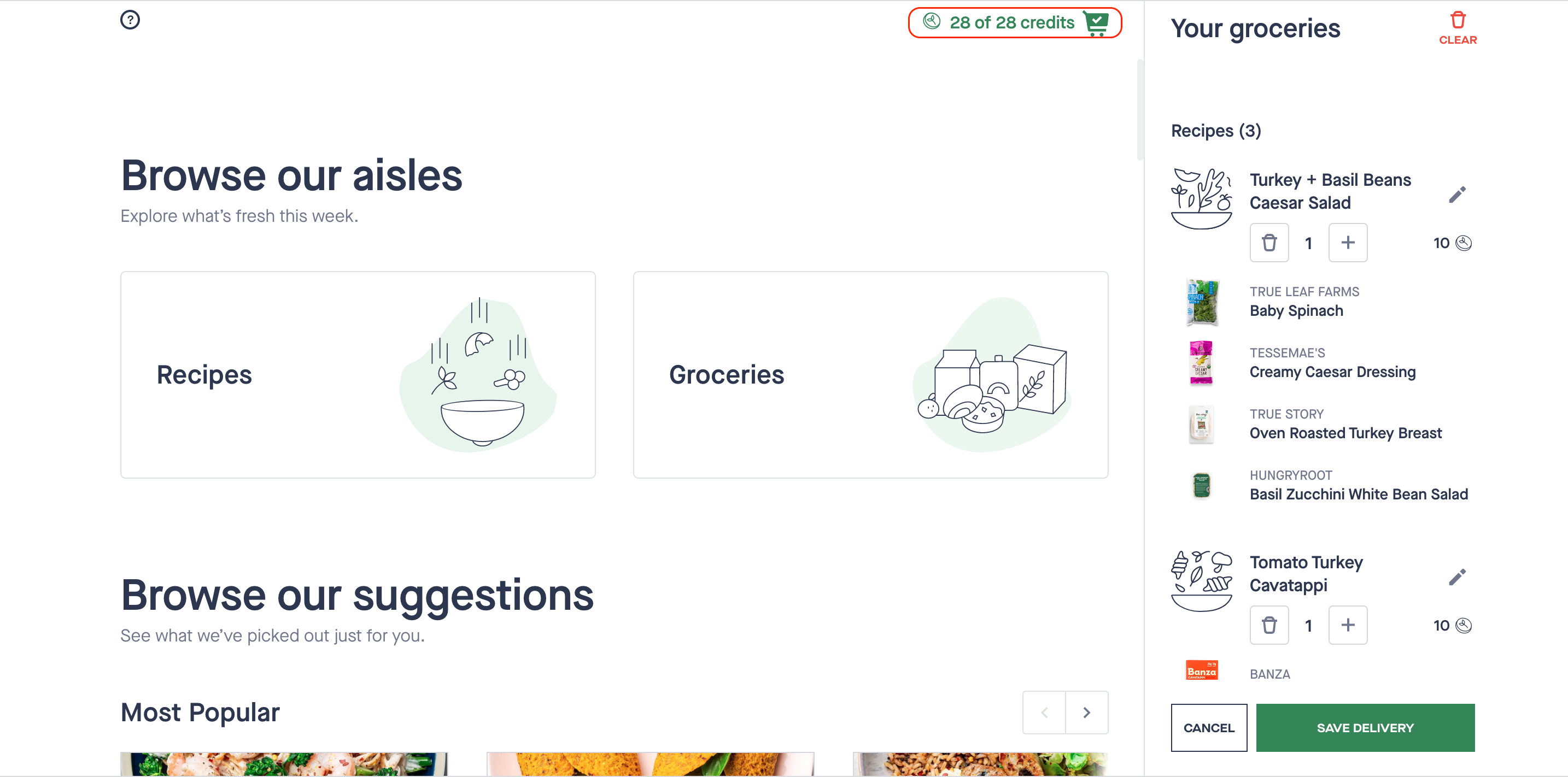 Each individual grocery item and recipe is assigned a credit value, and you can fill your box until the credit value has been reached.
For example, if your box value is 33 credits, you could add three 9 credit recipes and have 6 credits left to get snacks or other individual grocery items. Or, you can add more beyond your allotted credits if you'd like!