We've expanded our delivery schedule! That means we're making more delivery days available for more folks across the country.
Starting after Thursday August 26th, you can make any edits or changes to your next delivery until 7pm ET (4pm PT) every Monday or Thursday, depending on your delivery day. To see what day your next delivery will be finalized on, take a look at this handy flowchart, or head to your My Hungryroot page.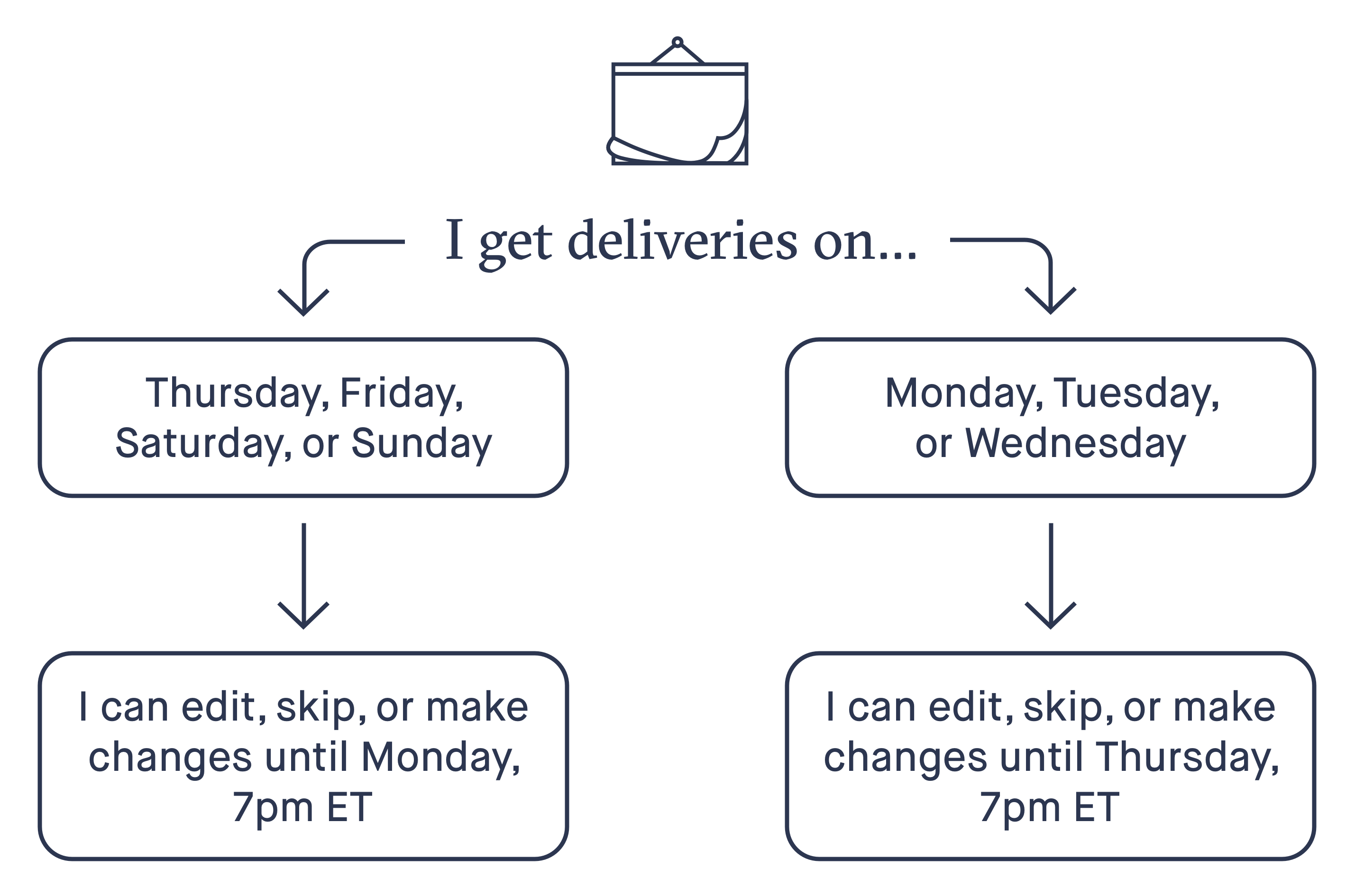 Just remember, any edits or changes must be made before 7pm ET (4pm PT), the Monday or Thursday before your next delivery. Unfortunately after this time, your order is finalized and we're unable to cancel or make any updates to your order.
Note: if your default delivery day is Saturday or Sunday, after Thursday, August 26th, your next day to finalize your upcoming delivery in the new delivery schedule will be Monday, August 30th. From thereon in, every Monday will be your designated day to finalize deliveries (next up Labor Day, Sept 6th, and beyond).
Learn more about managing your delivery schedule here.
Learn more about changing your default delivery day here.