If you're just looking to skip a week or two, check out our FAQ on skipping!
You can pause your subscription from your Account page while logged into your account.
1. Click on Account at the top right of your account while logged in on a computer (if you're on your phone, tap the menu at the top right then click Account).
2. Scroll down to the bottom of your Settings menu and click the Edit button to the right of Account Details.

3. Click Cancel Account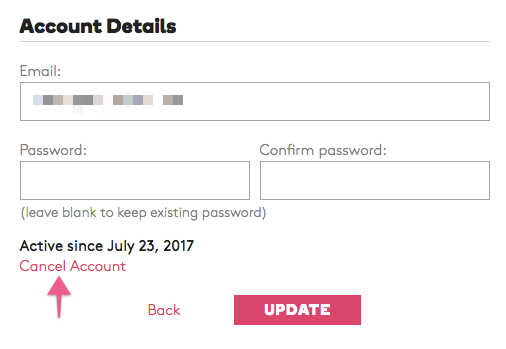 4. Select the number of weeks you'd like to place your account on hold for & click Hold Account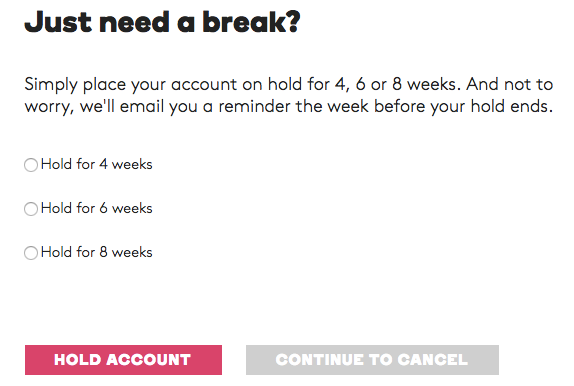 When your hold is over we'll email you a week before you're due to be charged for you next bundle!